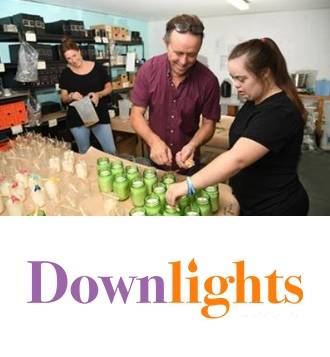 Downlights NZ is a New Zealand owned and operated fragranced soy candle company that manufactures luxury candles using artisanal techniques. Their candles are lovingly hand poured and the entire manufacturing process supports the development of a variety of workplace skills and offers employment opportunities for young adults with Down Syndrome and disabilities.

We are proud to support Downlights and provide them with a new Ford Tourneo van, the van aptly named 'Ticket' (think Beatles song: she's got a ticket to ride) removes a logistics headache and enables Downlights to move stock and staff together.

Pictured is Emma and Tony Sykes with Jennifer Del Bel in the background.