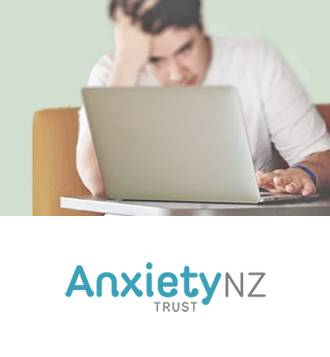 Anxiety New Zealand Trust is a specialist charity providing education, support and treatment for anxiety, stress, depression and other related issues for children, young people, adults, older people and their families. For over 39 years they have helped 100,000's of New Zealander's and built strong networks and trusted relationships throughout the community. They do this with an incredible team of 110 Volunteer Workers and 20 multi-disciplinary staff.

Their services include a 0800 national helpline (0800 ANXIETY / 0800 269 4389), peer support groups, workshops, therapeutic services with a doctor or psychologist and community education. Anxiety NZ aims to reduce inequity by increasing awareness, improving mental wellbeing and resilience skills, resourcing community groups and working collaboratively with others to help support the health and wellbeing of all New Zealanders.   

The Lindsay Foundation is proud to partnered with Anxiety NZ and assist them by resourcing education programmes, these engaging and relevant workshops will be available online with face to face workshops available throughout schools.