Veterinary Emergency Response Team (Massey University Foundation)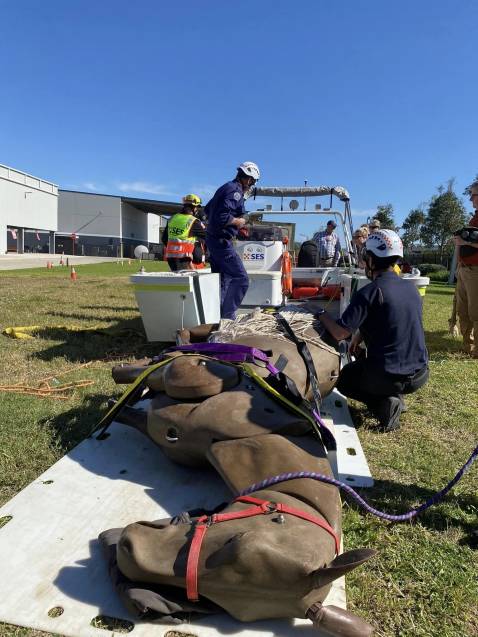 21 Jul 2023
The Massey University Veterinary Emergency Response Team (VERT) is a specialist team, able to conduct technical animal rescues and perform in-field veterinary treatment and disaster assessment.

Recognizing the gap in infrastructure for the care and welfare of animals in disasters and rescues in New Zealand, VERT was formed in 2010 and was the first veterinary emergency response team in Australasia. Its first major deployment was in response to the 2011 Christchurch earthquake.

Based at the Massey University School of Veterinary Science in Palmerston North, the VERT team are a voluntary group, with 8 active members plus three support members. Team members are comprised of small and large animal veterinarians, veterinary technologists, experienced animal handlers, and others passionate about animal welfare and technical animal rescue.

The Lindsay Foundation are delighted to assist VERT with essential equipment required in the rescue and recovery of animals across New Zealand.

"Thanks to the Lindsay Foundation's kind support the VERT team can continue saving the lives of our precious animals when most needed. Your generosity means everything to us and the communities we serve. The School of Veterinary Science is proud to be associated with you – Wendy Roe, Deputy Head of School of Veterinary Science".

Link:
Massey University - Veterinary Emergency Response Team