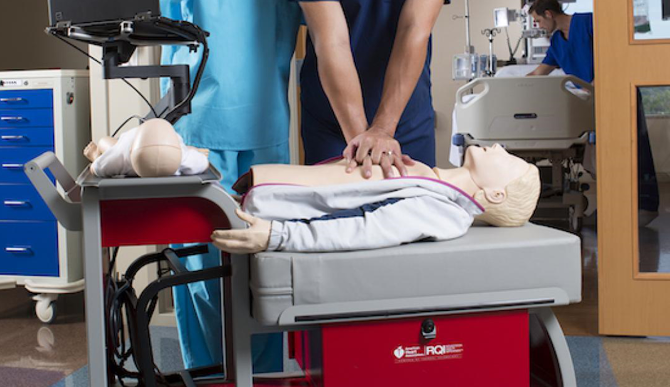 7 Nov 2019
A new machine at the Auckland DHB will enable health professionals to practice CPR skills on a regular basis and help them save valuable lives.

The purchase of a Resuscitation Quality Improvement (RQI) machine has been made possible by the Lindsay Foundation's exclusive funding of the initiative through the Auckland Health Foundation.

Currently NZ health professionals only receive traditional CPR training (refreshing) once or twice each year. Research shows that CPR skills deteriorate from lack of use and therefore so does the effectiveness of the resuscitation. Traditional CPR training not only has an expensive direct cost but there are also the indirect costs such as the loss of time on the ward, which can result in reduced patient care.

With the RQI, training is delivered in the ward at a time that is suitable to the health professional. It only takes 10 minutes and provides immediate feedback to the person receiving the training. Plus, their results are also communicated to their immediate supervisor, so that any issues / gaps in ability can be dealt with straight away.

A hospital in Dallas, Texas reported a 21% increase in survival of cardiac arrests in the hospital one year after RQI had been introduced.

This one will save lives!

Link:
Auckland Health Foundation