The future looks bright with Auckland Health Foundation & Eyesi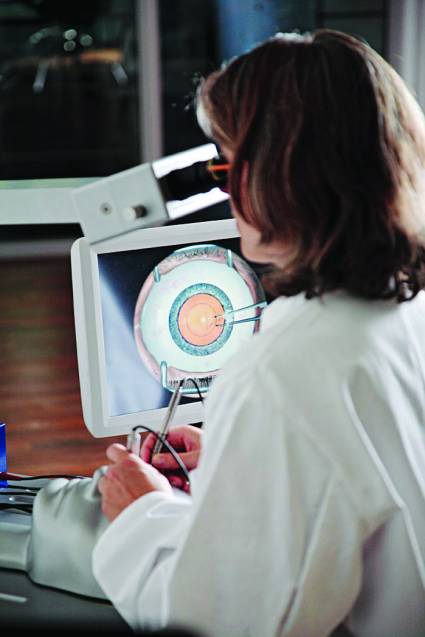 28 Feb 2020
A state-of-the-art simulator that enables surgeons to practice delicate eye procedures has been funded by The Lindsay Foundation in a partnership with the Auckland Health Foundation (AHF).

Eyesi surgical, a virtual realtor simulator, will be used by ophthalmologists from around New Zealand to replicate real-life situations in clinical settings, develop new techniques, and practice in advance of surgery.

Auckland Health Foundation CEO Gwen Green says the Lindsay Foundation's generous funding will help the 4,000 people each year who undergo cataract removals and inner-eye procedures at Auckland DHB.

"Our Ophthalmology team will also work with colleagues from across the country to ensure everyone has access to this technology and reap the benefits of this incredible machine.
"We're delighted and hugely grateful to the Lindsay Foundation for recognising the value of delivering the world's best simulation equipment to New Zealand clinicians which will help protect and improve Kiwis' vision now and in the future."

The partnership is the second the Lindsay Foundation has entered into with AHF following its funding of a Resuscitation Quality Improvement (RQI) machine, a simulator that enables health professionals to practice CPR skills.

Link:
Eyesi Surgical Simulation