Stable to Stirrup – Horses Helping Human's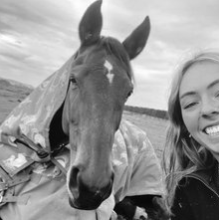 1 Jul 2022
The Lindsay Foundation is pleased to assist Stable to Stirrup with the introduction of the Horses Helping Human's™ programme in the Canterbury region.

Now into its third region after Taranaki and Tasman, the internationally recognised, interactive programme uses the powerful connection humans have with horses to support young people in need. By interacting with the horse, young people learn how to adjust their body language and breathing to regulate their emotions, improving their assertive communication skills and confidence.

Founder, Sue Spence, started Horses Helping Humans 16 years ago on the Gold Coast with the organisation expanding to help young people around the world to re-engage with school and assist them to build resilience, empathy and self-esteem.

Link:
Stable to Stirrup – Horses Helping Human's