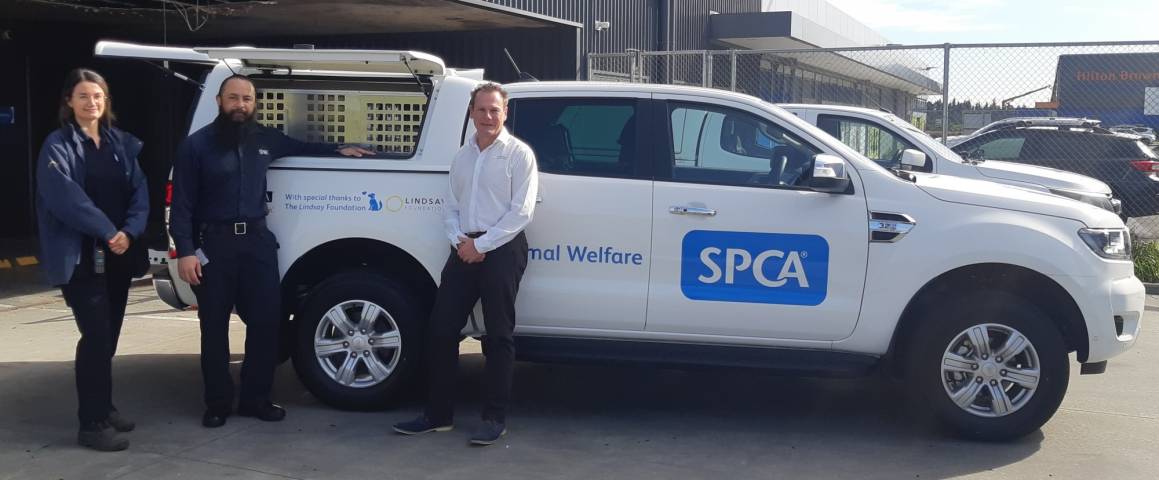 3 Jun 2022
For 140 years the SPCA has been the trusted voice for animal welfare in New Zealand, working with communities to prevent cruelty and rescuing and rehoming tens of thousands of New Zealand's most vulnerable animals.

Today the SPCA has 34 centres nationwide from Kaitaia to Invercargill, with centres varying in size and facilities, helping a total of 34,161 animals last year.

It is the organisations mission to protect and promote the welfare of all animals; ease the pain and suffering of abused, neglected or abandoned animals; and act as a voice for animals who need support.

At that heart of the organisation are the staff who are out in communities assisting animals and travelling to isolated rural regions right across New Zealand.

For this reason the Lindsay Foundation is proud to support the SPCA and provide a utility vehicle for the Hobsonville Centre.

Link:
SPCA