Horses Helping Humans Taranaki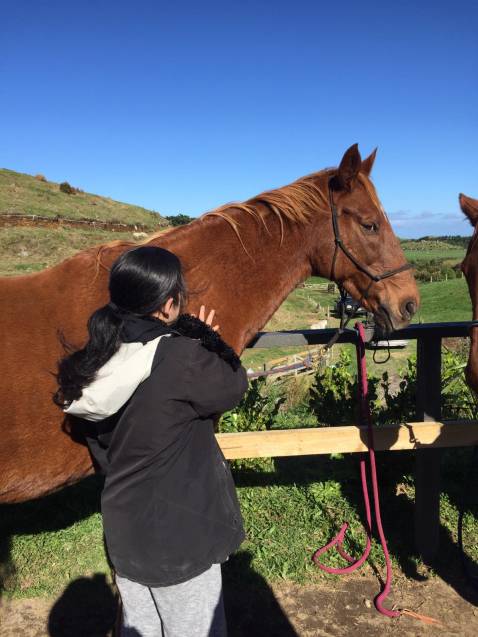 19 Jan 2022
Horses Helping Humans™ is an internationally recognised award winning programme that was developed by Sue Spence in 2006.

The programme targets "at risk" youth and through the medium of horses, today's teens are guided on how they can reduce stress, improve their communication skills, control their anger and also how to manage their anxiety. All of which is crucial in building self-esteem, engaging with their families, peers and community, plus empowering our youth to take the next positive steps in their lives.

The transformative approach is helping to engage our teens; secondary schools in the region advising "Horses Helping Humans has been the most rewarding experience for our taiohi. The self-discovery found through breathing techniques and ground work with the horses has been recognised through further ongoing conversations with our young people. Bringing a te ao Māori perspective into the sessions was a brilliant way to incorporate our culture into learning".

The Lindsay Foundation is proud to support HHH Taranaki.

Link:
Horses Helping Humans Taranaki