Helping to build more warm, dry, affordable homes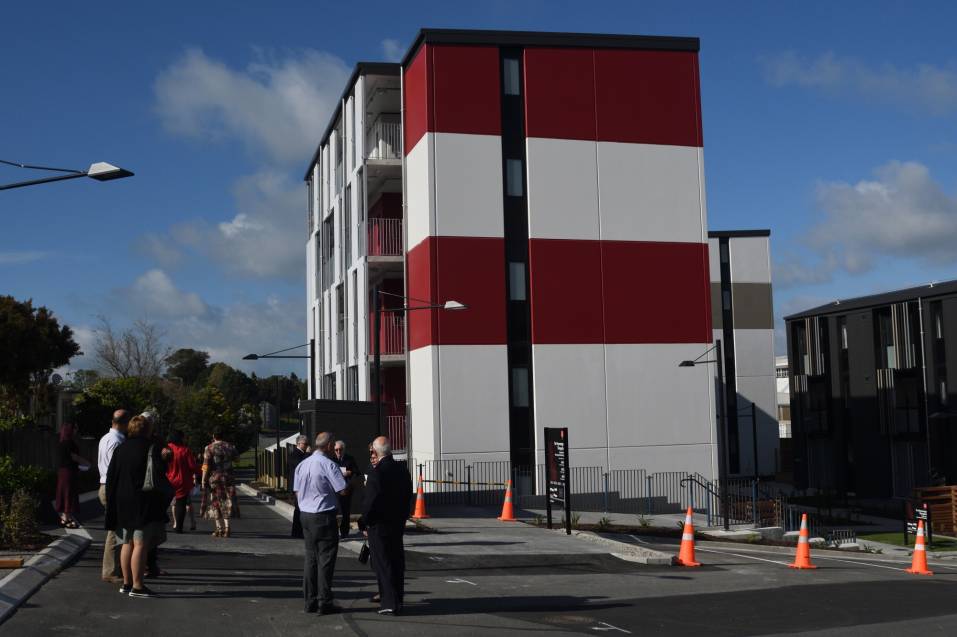 16 Dec 2019
The Lindsay Foundation is backing a new initiative that brings together investors and community housing providers to build more affordable homes for Kiwi families.

Auckland-based start-up Community Finance is providing low cost finance to New Zealand's Community Housing Providers to help address homelessness and the affordable housing crisis.

Community Finance was established with capital from four key stakeholders: the Lindsay Foundation, The Wilberforce Foundation, Christian Savings, and the Matua Charitable Trust.

James Palmer, Community Finance Chief Executive, says successive governments and the private sector have not been able to meet New Zealand's housing need, and Community Finance has been established to fund community housing projects and deliver more new homes. He says New Zealand's social and community housing makes up approximately three per cent of the overall stock, whereas internationally in developed countries, it is on average six per cent.

"The Community Housing sector is constrained by the high cost of borrowing from banks. We know at Community Finance that by lowering the cost of finance to the sector, more families will be coming home to warm, dry and affordable homes. It really is that simple."

Mr Palmer says Community Finance connects investors with organisations such as The Salvation Army, Habitat for Humanity, and Community Housing Aotearoa, all of which have a proven track record in creating housing solutions that help to tackle the housing crisis.

"Our aim is to work alongside the private sector and Government to help deliver more quality houses, in the right places, for those who need them most."

Brendan Lindsay from the Lindsay Foundation says: "The Lindsay Foundation was established to support Kiwis and organisations who aspire to make a positive difference in New Zealand. Community Finance to us is all about investing in projects that will help get more affordable, well-built, safe homes to address one of our country's greatest needs."

Community Finance's first project is a Salvation Army Community Bond which will require investment of $40 million to fund 118 new homes in Royal Oak, Westgate and Flat Bush.

Link:
Community Finance