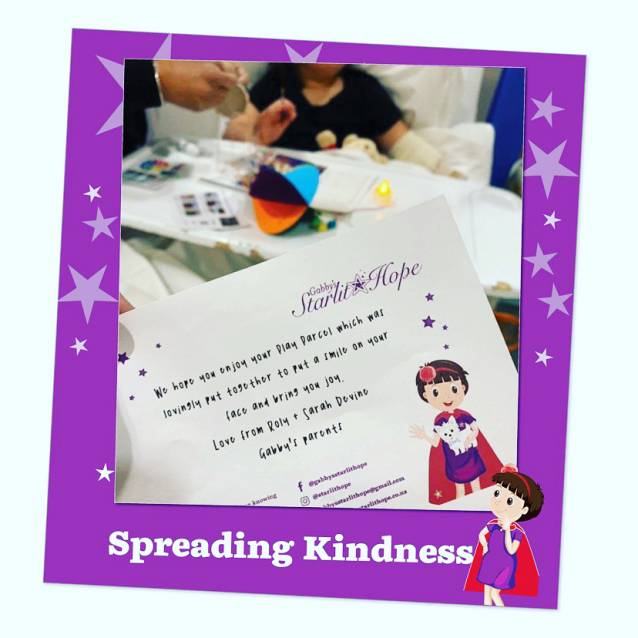 19 Jul 2023
Putting smiles on the faces of kids in hospital and spreading her Random Acts of Kindness in children's wards all over New Zealand. This is the wonderful legacy of Gabby Devine, Founder of Gabby's Starlit HOPE.

The Lindsay Foundation were delighted to assist with the provision of 600 Distraction boxes to the Hawera Emergency Department for the next six months.

Shannon Drought, Nurse Manager of the Department said 'These distraction boxes make a huge difference to the child's experience while a patient in the Hawera ED. The ED can be a frightening and overwhelming place for an any child, being unwell can add to the anxiety. Being able to treat children with Gabby's distraction boxes makes all the difference to their visit and helps alleviate some of this anxiety. The contents of the box are also valuable to use as a distraction when children need to undergo procedures such as getting bloods taken or having an intravenous line inserted.'

So special we can provide this resource to the hardworking team at Hawera Emergency Department.

Thank you so much Lindsay Foundation for enabling us to do this special act of kindness and continue our Gabby's legacy of acts of kindness.

Link:
Gabby's Starlit HOPE