Conductive Education Taranaki – inspired a chance meeting with Craig and Zak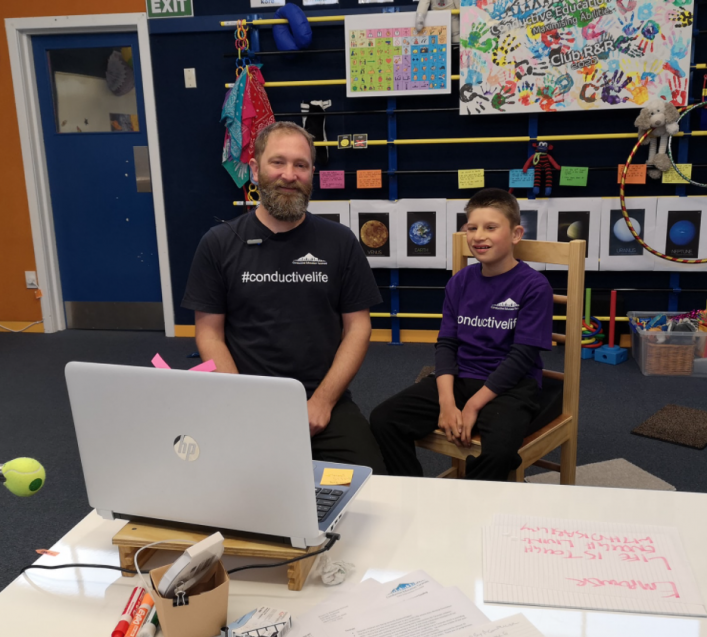 21 Oct 2020
When Craig Nielsen and his son Zak appeared on One News Breakfast and revealed how close they were to having to stop their service for "kids with disabilities" in Taranaki we were compelled to act.

Operating out of Westown School in New Plymouth, Conductive Education Taranaki (CET) provides a motivating, family-friendly environment with a focus on positive outcomes for children with motor-neuro disorders such as Cerebral Palsy, Dyspraxia and Spina Bifida.

The difference CET make in the lives of children and their whanau is wonderful. With its unique approach it creates an intensive, dynamic and inclusive environment which is all about starting from a place of opportunity and celebrating positivity.

Sadly, CET receives no government funding and relies heavily on the generous community fundraising support to operate. However, with fundraising taking a hit this year due to Covid-19 it was faced with having to close its doors.

The Lindsay Foundation was thrilled to lend its support to the CET team – and we are so pleased that we tuned in to hear Craig and Zak's story!




Link:
CE Taranaki