Bald Angels – Angels at Christmas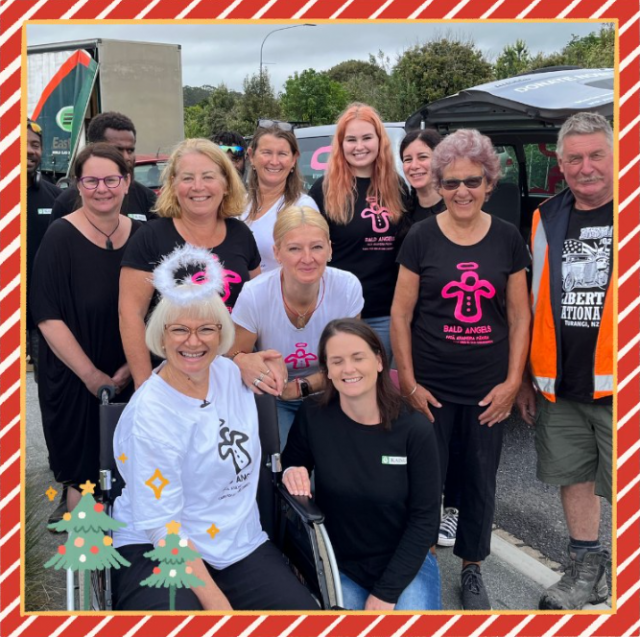 21 Jul 2023
"From a small seed, great things will grow. Let's plant the seed of hope in our children".

The above message draws great energy, and is no doubt the inspiration for the Northland based charity Bald Angels.

Thérèse and the Angel Volunteers have been engaging and mobilising the Te Tai Tokerau community for the last 10 years. Their kaupapa is to support vulnerable youth to thrive and they partner 18 regional service providers, including Police, Plunket, iwi organisations, health and education providers to ensure those most in need are receiving the best support.

The Lindsay foundation was delighted to assist with the 2022 Angel Christmas project and assisting with the resources required to deliver Christmas Kai Boxes to the Northland community.

1200 boxes were packed by 104 volunteers. Over 400 whānau received 6 boxes each of kai, cleaning and hygiene-including fresh meat and vegetables. Over 1200 tamariki received Christmas Gifts. Bald Angels know that it's more than about kai and gifts. Their impact extends far beyond the Christmas festivities and young lives can be changed for good with their programmes.

Link:
Bald Angels