Adding some Drive to the Downlights team.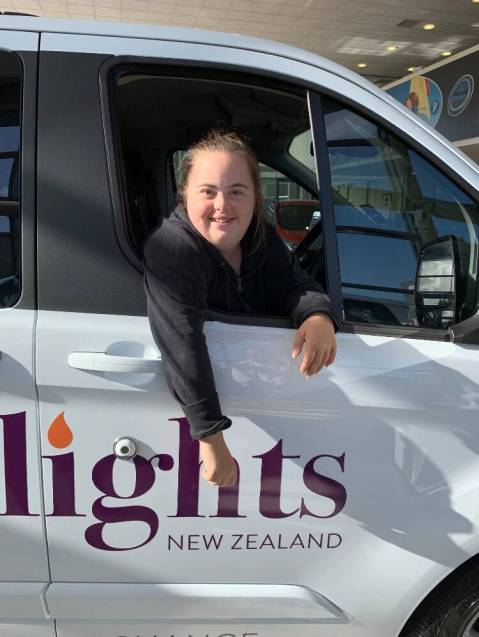 13 May 2019
The Lindsay Foundation is delighted to assist Downlights NZ with the use of brand new 9-seater Ford Tourneo van. This will assist Downlights with their deliveries and timely transport of their crew to events and to work. Check out the smile from Emma. Jennifer Del Bel of Downlights has said that having the van has been "a game changer", furthering their aim to provide purpose to more Downs Syndrome people just like Emma.

For further details on Downlights and how to place orders for their amazing candles please visit their website below.

Link:
www.downlightsnz.com